The grunge style is the world of true rebels and women who value freedom in life and fashion. How to compose your own unique grunge outfit?
Grunge was originally a term for a musical genre, but very quickly penetrated the world of fashion, creating a new and unique style. It is not only an unpretentious approach to put on clothes, but above all a manifesto of one's own ideas, and often convictions. This autumn, the MOHITO brand has prepared a Feminine Grunge collection, which perfectly matches this trend, combining rock clothes with a touch of femininity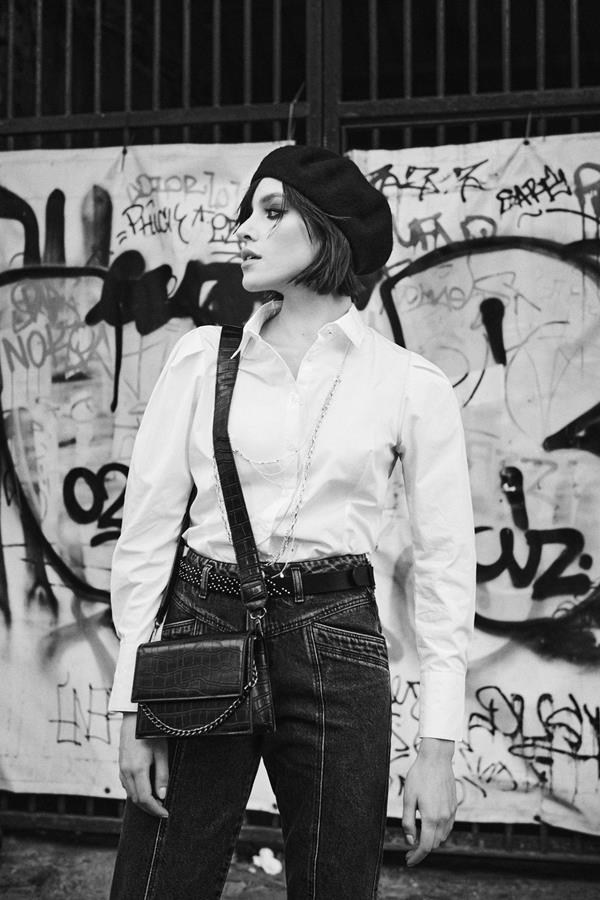 Grunge styling – what to wear?
The inspiration and icon of the grunge style was Kurt Cobain, the leader of the band Nirvana. His careless look, checked shirts and messy hairstyle were the beginning of a new era in clothing and clothing philosophy. Currently, the grunge style has undergone many changes and transformations. This season you can boldly draw on the rebellious and rock style, combining it with femininity and delicacy. Strong accents are denim elements such as jackets, pants or a denim total look. Pair an airy summer dress with heavy boots and a biker jacket. It is impossible to go unnoticed in this outfit. The lips will be dominated by madness and self-confidence – fiery red
The grunge style is perfect for early autumn. Before jumping into warm sweaters for the coming months, it is worth making the last few weeks in graceful and light styles. Mini skirts, paired with heavy boots, and a stylish printed T-shirt will be great for this. For a strong grunge accent, wear a checked shirt around your waist. MOHITO has prepared even more proposals for Feminine Grunge, which will be perfect for city girls who want to feel their free spirit. Autumn stylisations are beautifully complemented with rock-style accessories, such as leather belts, large, heavy bags, backpacks and dark sunglasses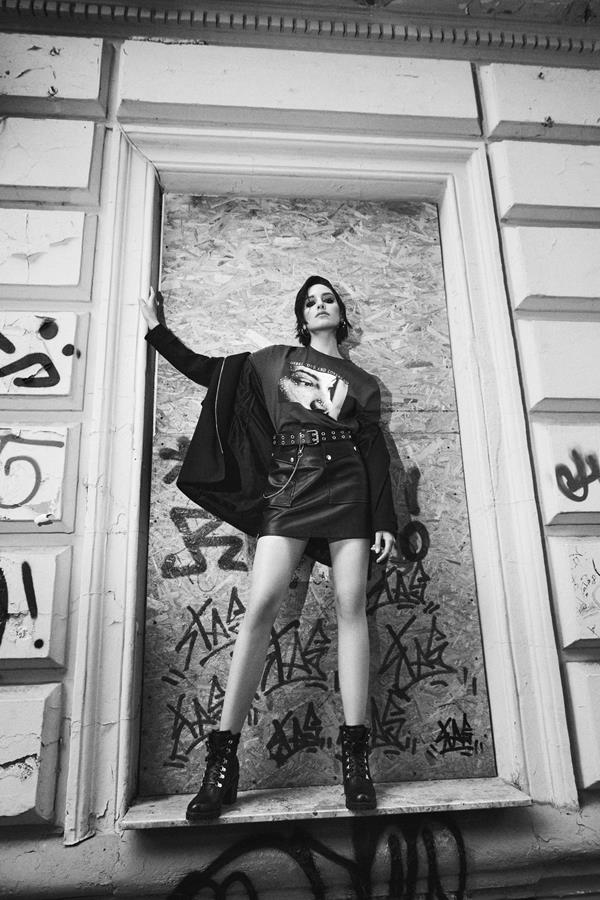 Fashion for grunge – the rebellious version of good girls
Even if you are far from the rock style of the 1990s, it is worth taking a look at the fashion icons of that period and get inspired by them. Kate Moss, who based her style on uninhibited outfits, often wore checked shirts, heavy boots, and a black ramono jacket. Another well-known name is Gwyneth Paltrow, who loved to show up in big sweaters and worn-out sneakers and still look cool and sassy. Although some may associate grunge style with carelessness, it is rather a trend that values comfort and self-expression through clothing above all else. You don't have to wear washed shirts and pulled out sweaters to feel the vibe. The grunge philosophy is based on a sense of ease and freedom. These principles should be your starting point when selecting outfits, make-up and hairstyle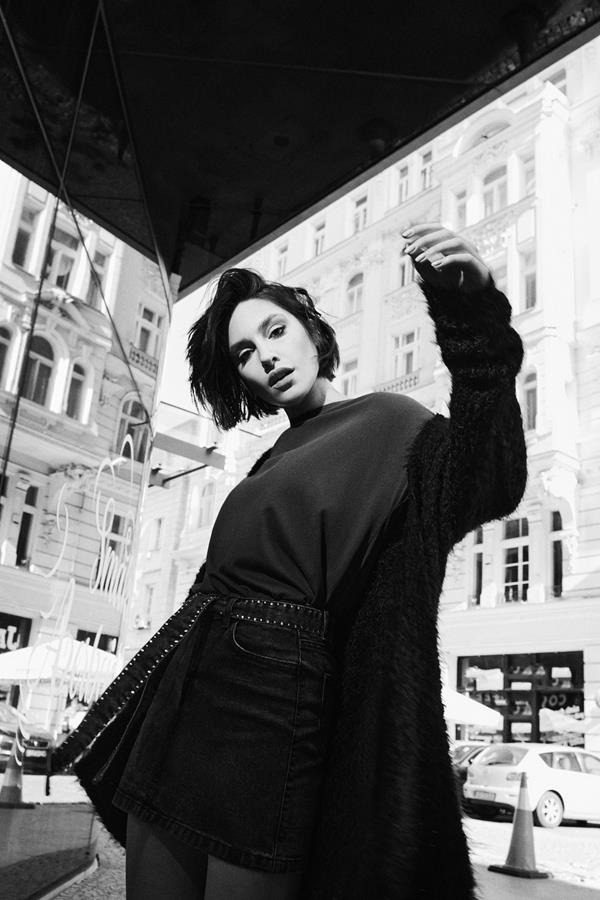 How to dress like a rock star?
To express your autonomy in fashion, cotton, silk, checked or with an interesting print shirts will be perfect. Shirts go great with leather items. Every fashionable closet must include a leather jacket. An alternative to shirts will be oversized sweaters, preferably slightly tattered to give a worn effect. When choosing grunge clothes, it is worth avoiding bright and flashy colors. Styles should be maintained in a dark and mysterious atmosphere. Primarily black, grey, maroon, khaki and navy blue are grunge colors. For summer days it is nice to break the dark colors with white or beige. All this can be complemented with strong make-up – it is worth betting on red, expressive lips. Shoes, which go with everything, are, of course, immortal sneakers, leather boots and heavy trappers. The grunge style can be worn in an elegant version by choosing a light mini or mindi dress and complementing it with a leather jacket and bag. Classic stilettos or sandals go perfectly with this outfit